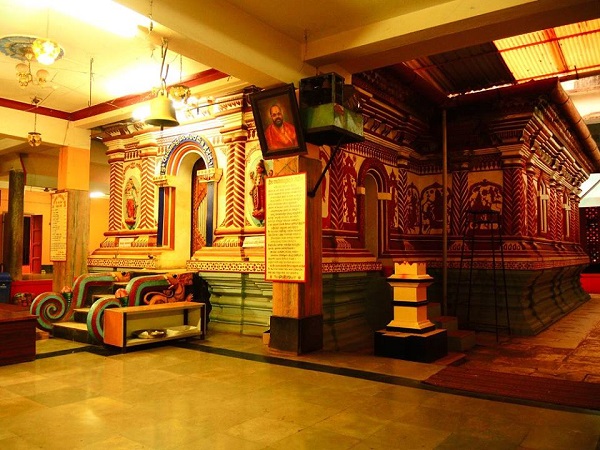 HONAVAR, Honnavara, è una città nel distretto Uttara Kannada in Karnataka che si trova sull'estuario del fiume Sharavati dove questo si immette nel Mar Arabico. Essa, durante il periodo medioevale, era già un porto marittimo famoso, ma fu durante il periodo dell'impero Vijayanagar che divenne una tra le più importanti città della costa occidentale dell'India,
come fondamentale centro commerciale sia per le esportazioni delle spezie che per l'importazione dei cavalli da guerra, provenienti dal Portogallo.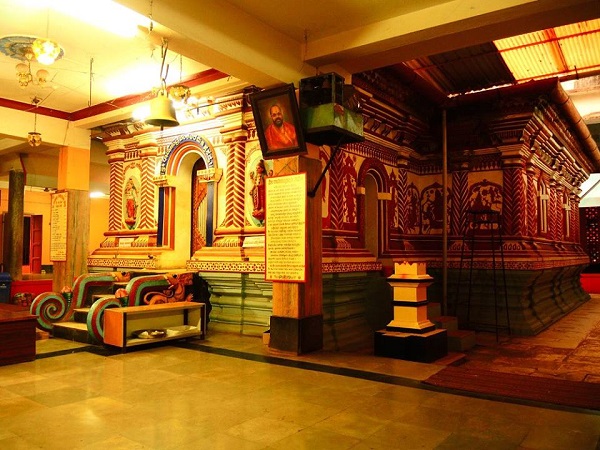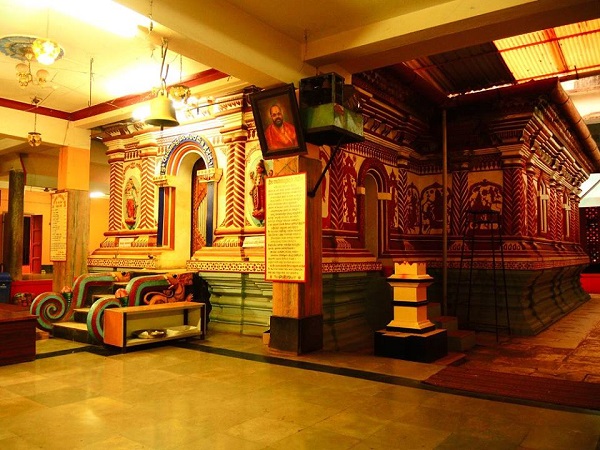 HONAVAR, Honnavara, is a city in the Uttara Kannada district in Karnataka, located on the estuary of the Sharavati River where it enters the Arabian Sea. During the medieval period it was a famous seaport, but it was during the period of Vijayanagar empire that it became one of the most important cities of the western coast of India, as a fundamental commercial center both for the export of spices and for the import of war horses from Portugal.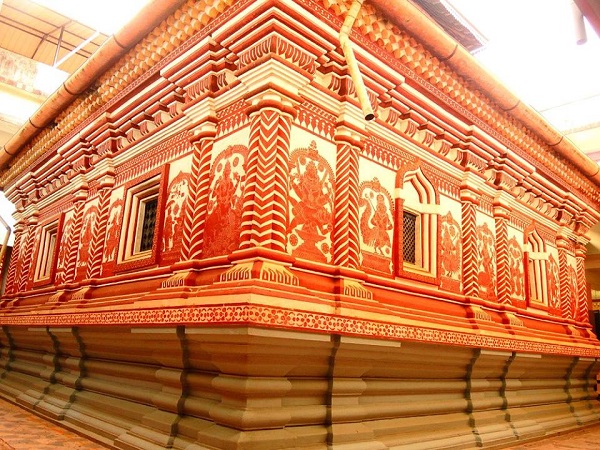 Now this city is only a small fishing port, but inside it still preserves a treasure of riches of past : the SHRI RAMA MANDIR.
Ora questa città è solo un piccolo porto di pescatori, ma al suo interno conserva ancora un tesoro delle passate ricchezze: il SHRI RAMA MANDIR.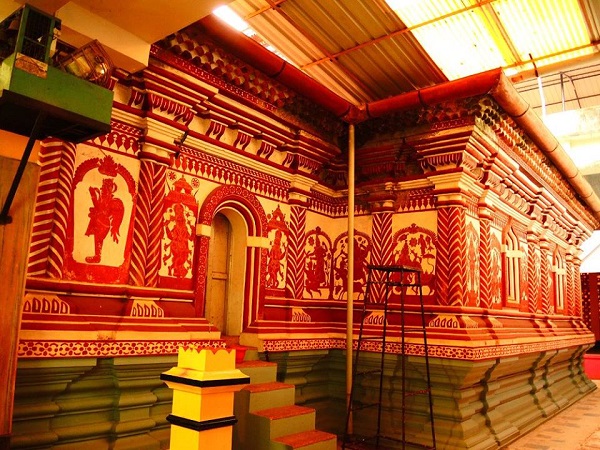 A temple that is located in the center of the town, erected four centuries ago, but unfortunately reworked in recent times, along with the construction of many appurtenances, which suffocate it completely with concrete buildings and tin roofs, such as to prevent it from fully enjoying the beauty. Yes, because this temple is one of the rare examples with facades decorated with KAVI ART !
Un tempio che si trova nel centro della cittadina, eretto quattro secoli fa, ma purtroppo rimaneggiato in tempi recenti, insieme alla costruzione di molte pertinenze, che lo soffocano completamente con edifici di cemento e tettoie di lamiera, tali da impedirne di gustare appieno la bellezza. Si, perché questo tempio è uno dei rari esempi con facciate decorate con la tecnica KAVI !
A graffito technique, mixed between painting and sculpture, consisting of a base of white lime, "obtained from burned shells and washed river sand, crushed and mixed with offal and left to ferment for two weeks", on which a thin layer is laid of red – brown colored stucco (called Kaa – vi) color obtained with brick powder mixed with other secret substances.
Una tecnica a graffito, mista tra pittura e scultura, costituita da un fondo di calce bianca, "ottenuta da conchiglie bruciate e sabbia di fiume lavata, pestati e mescolati con frattaglie e lasciati fermentare per due settimane", su cui viene steso un sottile strato di stucco colorato di rosso – marrone (detto Kaa – vi ) colore ottenuto con polvere di mattoni mescolata ad altre sostanze segrete.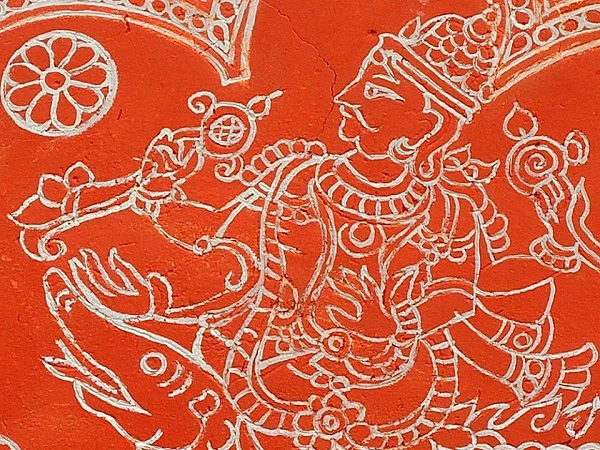 India, gli splendori di Kanara